Ed Potosnak, Executive Director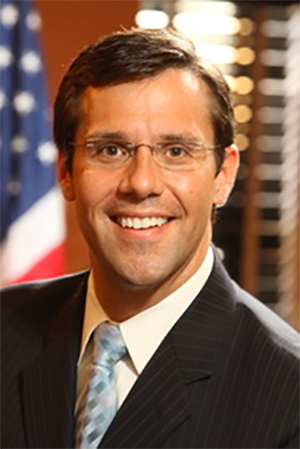 As the Executive Director of New Jersey League of Conservation Voters, Ed Potosnak ensures the organizations are well staffed, resourced, and focused on advancing our mission to hold elected officials accountable to protect and preserve New Jersey natural resources.  Building on his experience on Capitol Hill, he applies his environmental, public policy, and government affairs expertise to advancing bold pro-conservation protections in New Jersey by passing laws and regulations to protect our environment.
Born and raised in New Jersey, Ed grew up fishing, swimming and boating in the waters of the Garden State. As a young man, Ed worked alongside his brothers in his parents' small business manufacturing life-saving communication devices for first responders.
After a decade in the classroom teaching Chemistry, Ed sought out an opportunity to improve education and environmental policy and was awarded a highly competitive Albert Einstein Distinguished Educator Fellowship to serve on Capitol Hill in Washington, DC, where he crafted policies designed to improve our nation's health and competitiveness. Ed is the Chair of the New Jersey Keep it Green Coalition and New Jersey State Lead for the Coalition for the Delaware River Watershed. He is also a member of the Rutgers Glee Club Alumni Advisory Committee, the Board of Sustainable Jersey, and serves as a local elected official, Councilmember in Franklin Township in Somerset County where he was formerly Franklin Township Board of Education President. Outside of work, Ed enjoys the outdoors and applying his chemistry background to hobbies like soap making.
Ed came to New Jersey League of Conservation Voters because he believes that a healthy environment is essential to all of us. Humans can't live without clean air to breathe or clean water to drink and he can't think of a more important way to spend his time than protecting our environment.  A healthy environment means we can enjoy life, learn, love, and invent. His favorite part of the job is connecting with the public to guide New Jersey LCV's work and helping New Jersey families and businesses understand critical environmental issues. In doing this, he hopes to instill the importance of protecting our state's clean air and water and safeguarding our open space in the minds of every New Jerseyan, both present and future.
 
Laurie E. McLeod, Chief Operating Officer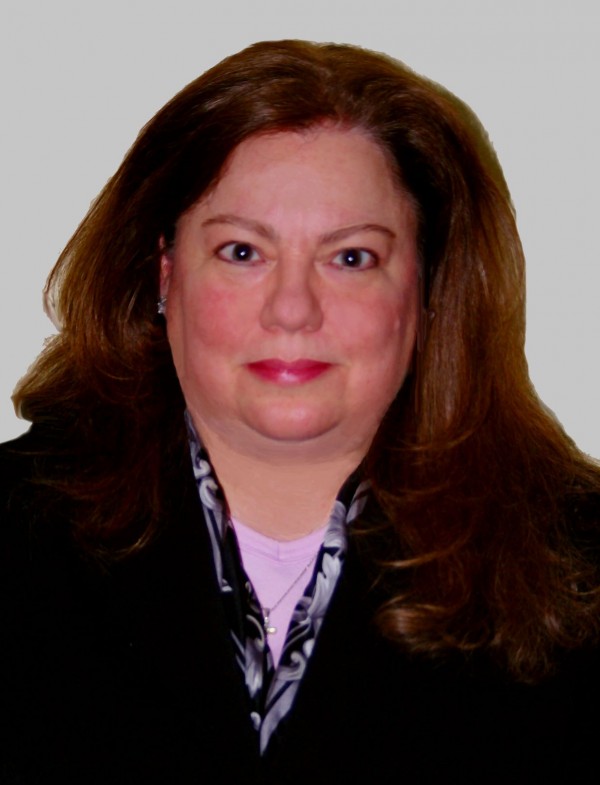 As New Jersey League of Conservation Voters' Chief Operating Officer, Laurie McLeod oversees continued development of New Jersey LCV's budgetary and financial systems, and manages and directs human resources and operations to support and sustain New Jersey LCV's growth plans.
Growing up, Laurie lived in several states across the U.S. and in Europe where her father was assigned as a Captain in the Air Force. She attended Boston College, where she received a B.A. in human development and an M.B.A. in marketing and organizational behavior.
Laurie brings more than 25 years of extensive experience in the nonprofit and corporate sectors. She began her career in the insurance and financial fields, then transitioned into entertainment as AVP of Administration at Radio City Music Hall. Subsequently she spent six years as Director of Finance and HR for national consulting firm, Spectrem Group.
Most recently, Laurie served as Director of Finance & Administration at Physicians for Human Rights and prior to that, as Chief Operating Officer/Chief Financial Officer at the International Center of Photography in New York, where she oversaw financial and organizational infrastructures and support for both. Laurie initially entered the nonprofit arena at Big Brothers Big Sisters Independence Region in Philadelphia where, as Chief Operating Officer, she spent 13 years helping grow the small merged agency into one that ultimately served 7,000 children and mentors annually. 
Outside of work, she can usually be found spending time with her extended family in Monmouth County. She is thrilled to now be working at an organization that fights for the environmental well-being of her home state.
Erika Attanasio, Executive Assistant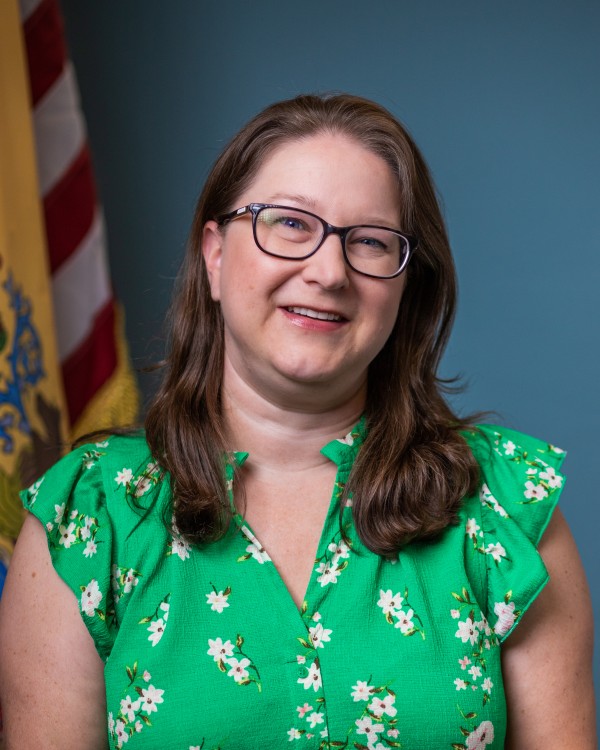 As New Jersey League of Conservation Voters' Executive Assistant, Erika Attanasio helps manage the daily schedule of the Executive Director and serves as liaison between the ED and the other members of the organization.
Erika graduated from Stockton University with a bachelor's degree in environmental science.  She started her career as a Lab Technician at EMSL Analytical.  For the past 9 years, she has served as the Executive Assistant for the Burlington County Bar Association.
Erika joined New Jersey LCV to combine her passion for the environment with her skills as an Executive Assistant. She is excited to be more involved in environmental conservation and help make NJ greener for all residents.
In her free time, she enjoys spending time with her family, hiking and doing crafts.
 
Kathryn Fisher, Campaigns Organizer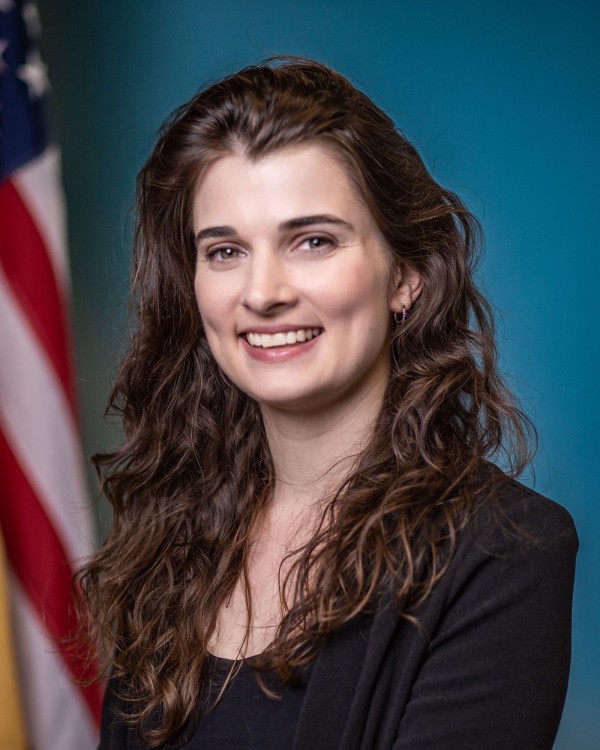 Kathryn Fisher is a Campaigns Organizer with New Jersey LCV. Within this role, she is responsible for leading, organizing, and growing New Jersey LCV's various campaigns and volunteer initiatives. Kathryn also collaborates with fellow organizers to plan outreach and volunteer engagement events. 
She was raised in New Jersey and graduated from Green Mountain College with a degree in environmental studies and English. She started organizing during the 2018 midterms after completing a fellowship on Representative Andy Kim's campaign, and has since worked on three other congressional and presidential primary campaigns. Before working in politics, she worked as a tour manager and merchandise manager in the music industry across North America and Europe.
A lifelong resident of New Jersey, Kathryn is passionate about sustainable development and addressing the challenges around climate change. 
Outside of the office, she can be found reading, traveling, and hiking.
Jen Giovanniello, Development and Grants Associate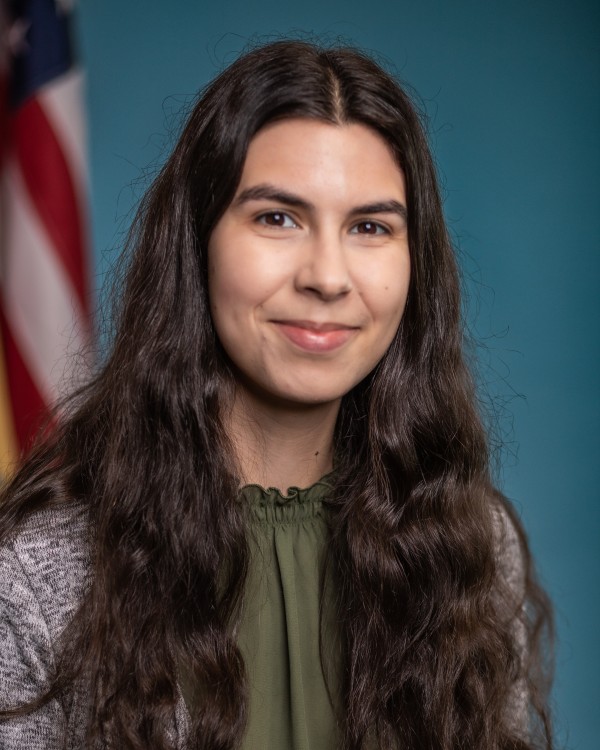 As New Jersey League of Conservation Voters' Development and Grants Associate, Jen Giovaniello helps manage digital and direct mail fundraising appeals, and cultivates New Jersey LCV's network of donors. She also is involved in grant applications and a wide range of other development and fundraising activity for the organization.

Jen graduated from Lafayette College with a bachelor's degree in environmental studies and English. During her time at Lafayette, Jen worked on a number of environmental initiatives such as interning for her school's Office of Sustainability, serving as president of the Lafayette Food and Farm Co-Operative, and working on an initiative to address food insecurity in her college town.

After graduation, Jen served as an Americorps VISTA (Volunteers in Service to America) for the Pittsburgh Food Policy Council, where she worked on a campaign to pass a values-based institutional food purchasing policy in Pittsburgh schools and assisted with grants.
Jen is thankful to be working in the environmental conservation space in New Jersey, and is especially passionate about helping the organization secure the funding that keeps them going in their mission to be New Jersey's voice for the environment.
Outside of the office, Jen can be found gardening, reading, or hiking.
Jason Krane, Senior Director of Development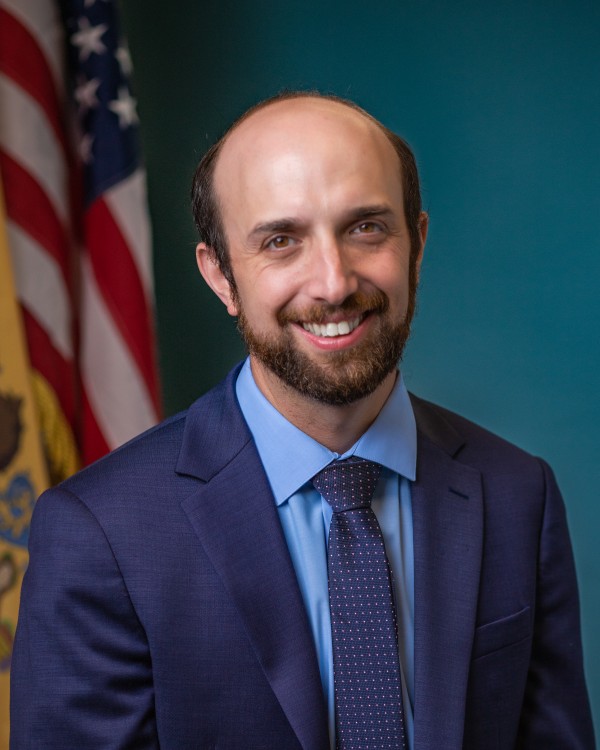 As the New Jersey League of Conservation Voters' Senior Development Director, Jason Krane is responsible for both the individual and corporate donor programs, including the Sustainable Business Roundtable. He manages New Jersey LCV's grant program, as well as all PAC fundraising activities. Jason also oversees all of the organization's fundraising events, including the New Jersey LCV Annual Gala and the League of Municipalities Reception.
After graduating with a Bachelor of Arts in communication from the University of Hartford, and a Masters of Public Administration in nonprofit administration from Seton Hall University, Jason worked for a few small nonprofits before spending nearly a decade within the Jewish Federation umbrella on the Financial Resource Development teams.   
A lifelong resident of New Jersey, Jason and his wife and son currently live in East Windsor, NJ. Jason serves as a Board Trustee of the JCC of Princeton Mercer Bucks. When not working or volunteering, Jason can be found playing or walking outdoors on a local trail with his dog, Kinglsey, or watching a New York Met or New York Jet game.
Jason was drawn to New Jersey LCV because he believed in its mission to endorse and elect environmental champions, and the benefit this work brought. He cherishes the opportunity to work in the political space, and is passionate about helping to preserve our planet for future generations, and enjoys the work he does to help sustain the organization and its mission through fundraising.
Allison McLeod, Senior Director of Public Policy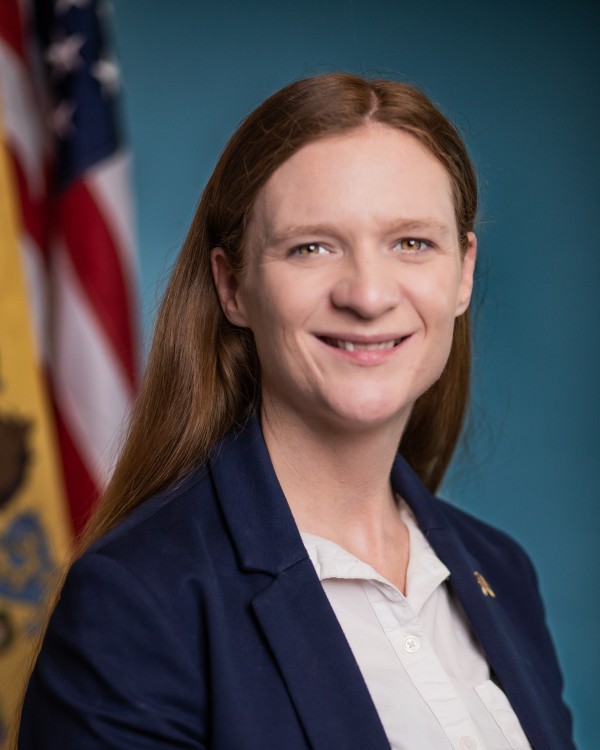 As New Jersey League of Conservation Voters' Senior Director of Public Policy, Allison McLeod directs the organization's lobbying efforts and campaign plans and works to build relationships with legislative and administrative officials. She also plays a lead role in managing the organization's programs and coalitions.
Allison is a lifelong resident of the Garden State. After getting her bachelor's degree in marine science and psychology from the University of San Diego, Allison began work offshore in the Gulf of Mexico as a Marine Mammal Observer. She then joined the New Jersey Department of Environmental Protection's Office of Government Relations, where she worked for several years assisting New Jersey's diverse range of municipalities with their environmental concerns. Most recently, she served as Director of Personnel and Strategic Operations in local government. Allison is a member of the Aberdeen Township Zoning Board and serves as an elected County Committeewoman.
Allison decided to work in the field of marine science and conservation after reading an article in her sixth-grade class. Since then, her love and appreciation for our natural resources has only grown, as has her determination to protect them for future generations. She is thrilled to be part of the important work New Jersey LCV is doing in climate, clean air, clean water, and environmental justice.
Hillary Mohaupt, Director of Inclusion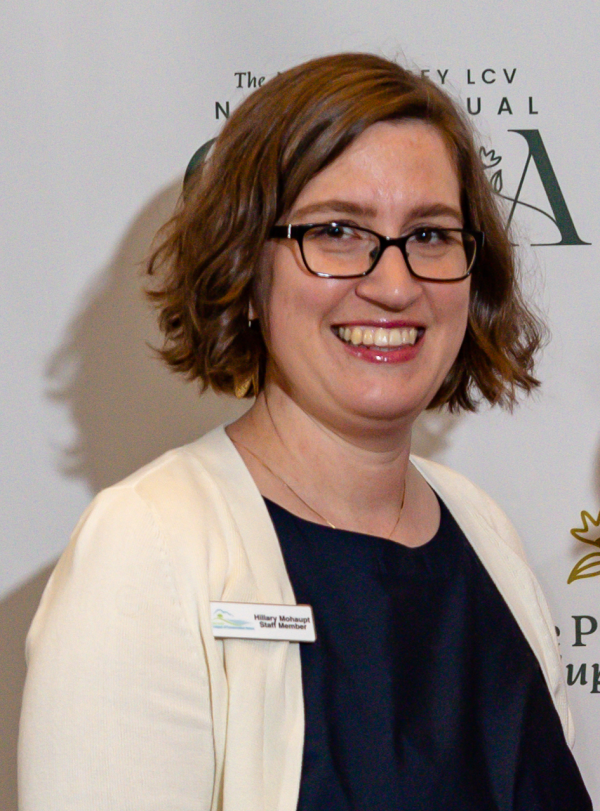 As New Jersey League of Conservation Voters and Conservation Voters of Pennsylvania Social Media and Inclusion Director, Hillary Mohaupt oversees all organization social media accounts and campaigns, including joint projects and campaigns with partners. This involves crafting posts, creating graphics, coordinating Instagram Lives and other special social media projects, and working with all staff to ensure that organizational priorities are reflected on New Jersey LCV social media channels. She also manages all of the organization's internal equity and inclusion work to ensure that New Jersey LCV continues the ongoing work to incorporate Diversity, Equity, Inclusion and Justice principles across our work. This includes overseeing our Justice and Equity committee and coordinating opportunities for staff to explore DEIJ topics.
Coming from a family of environmentalists, Hillary has spent over a decade helping small non-profit and cultural organizations tell their stories in print and online. Originally from the Midwest, she enjoys exploring natural wonders across the U.S. Hillary studied public history and the French resistance at Macalester College and the University of Delaware, and she holds an MFA in fiction from Pacific University in Oregon.
Hillary came to New Jersey LCV because she saw the importance of creating policies and laws that bring about a cleaner, greener, fairer world for everyone, and holding our elected officials accountable for creating and enforcing those laws. She sees her work as an opportunity to learn about and collaborate with everyone at New Jersey LCV, and to create opportunities to try new things and grow together.
Isabel Molina, Environmental Justice Policy Associate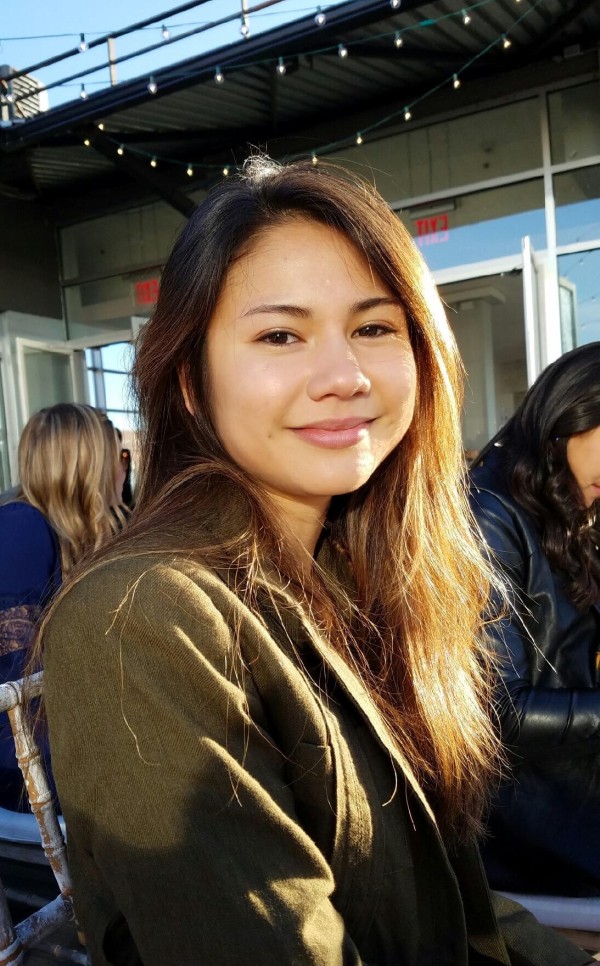 As New Jersey League of Conservation Voters' Environmental Justice Policy Associate, Isabel Molina is responsible for building relationships with partners through coalition work, event planning and execution, and discussion of administrative programs, budgets, federal and state funding, and pending state legislation. She has been focused on working with the New Jersey Department of Environmental Protection and Board of Public Utilities to revise rule making, such as the Environmental Justice Rule Proposal or cumulative impacts law. She also works to ensure that equity is infused into all of the organization's activity, both internally and externally.

Growing up in northern New Jersey, Isabel had the privilege of access to green spaces, from the forest behind her elementary school to Ramapo State Park, which developed her love for the outdoors. As an avid environmentalist from a young age, Isabel sought to engage with environmental issues through high school clubs and volunteer work. 

Isabel graduated from the University of Vermont with a Bachelor of Science in environmental science, a minor in ecological agriculture and a concentration in ecological design. During her time there, sustainability and equity became central to how she pursued environmental work. Post-graduation, Isabel worked for a start up that created indoor agriculture devices to make growing and consuming fresh produce more accessible. She moved on as a recycling & waste educator in Massachusetts, partnering with local organizations to engage the culturally & linguistically diverse community on key issues and working to make local government more visible in the community.
In her free time, Isabel enjoys cooking, baking, visiting museums, hiking, and making art. 

Isabel is passionate about helping those who have historically been at a disadvantage by combating the most pressing environmental justice issues in the Garden State. She hopes that her work at New Jersey LCV will contribute to a more equitable and greener future for all New Jerseyans.
Adam Nolan, Campaigns Organizer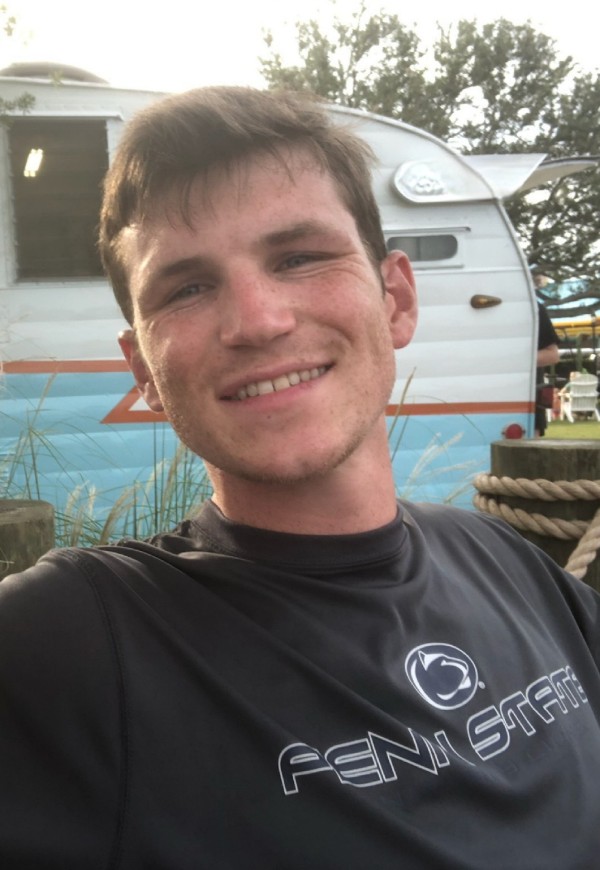 As a Campaigns Organizer with New Jersey LCV, Adam Nolan works with the Offshore Wind and various other campaigns, helping to develop volunteer initiatives, plan events, and carry out community outreach and education.
Adam is from the Pinelands region of South Jersey, spending his childhood fishing, swimming, and hiking the trails. Adam attended Penn State University and graduated with a B.A. in International Politics, with a minor in Energy Business and Finance and a minor in Spanish. He began organizing as an intern on a congressional campaign in 2018, and has since worked as a field organizer on a presidential campaign and as a community organizer for the City of Philadelphia. 
Adam joined New Jersey LCV because he wants to be part of a team working towards 100% renewable energy in New Jersey. He is eager to get more people engaged in slowing climate change.
In his spare time, Adam enjoys cooking, reading, and gardening.
Michelle Peal, Director of Communications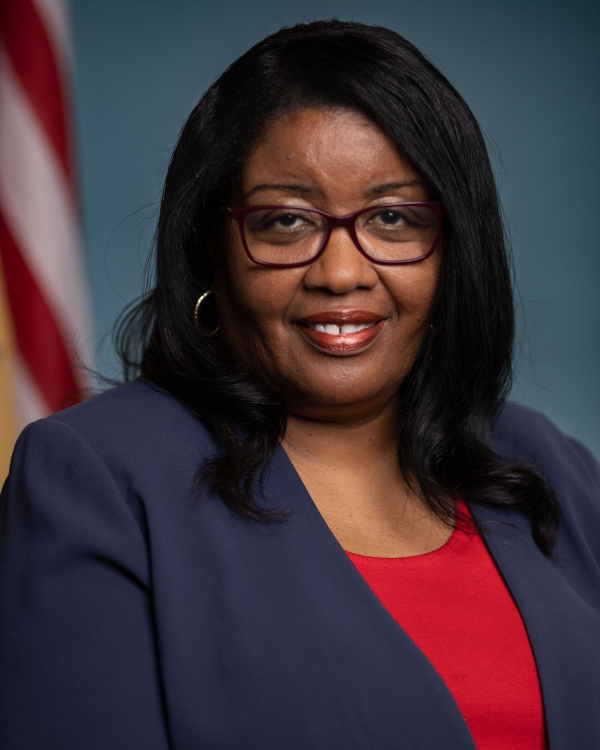 As New Jersey League of Conservation Voters' Director of Communications, Michelle Peal is responsible for creating and implementing media strategies, increasing the media presence of New Jersey LCV statewide, writing key messages, and serving as an internal expert on communications content.
Michelle has worked for various corporations and non-profit organizations. Prior to joining New Jersey LCV she worked as an Outreach and Advocacy Consultant at Educational Testing Service. She previously worked at the New Jersey State Legislature, as the Deputy Director of Communications, responsible for media relations for state senators, and at Bloomberg News where she managed a global team of news producers. Michelle began her career in Indiana as a radio and television news reporter.
Michelle joined New Jersey LCV because of her concerns about the harmful effects of climate change. She wanted to use her communications skills to spread the word that we all must be involved in stopping this global catastrophe.  She is also proud of the work New Jersey LCV is doing to address environmental racism.
A firm believer in the adage "to whom much is given, much is required," Michelle has dedicated her life to volunteerism. She is a member of several community organizations and is Vice Chair of the Trenton Public Education. 
Michelle earned a bachelor's degree in journalism and political science from Indiana University and a master's degree in broadcast journalism from Northwestern University.
 
Katie Perrone, Policy Assistant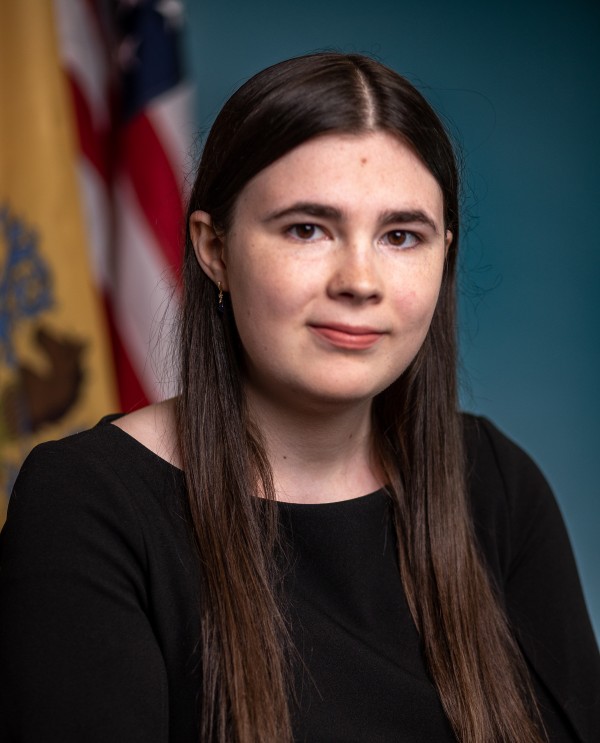 As New Jersey League of Conservation Voters' Policy Assistant, Katie Perrone helps the organization develop strategies to advance policy priorities, maintain and develop relationships with strategic partners and coalitions throughout the state, and organize meetings with elected officials and other key individuals.
Katie graduated from Temple University in Philadelphia with a Bachelor's degree in political science and history. During her time at Temple University, Katie received a grant to research the history of Earth Day and the grassroots environmental justice movement in Philadelphia. Katie also worked for Temple's Office of Sustainability and completed a local climate action planning internship in Warrington Township, Pennsylvania.
Upon graduation, Katie received a Fulbright grant to earn an MSc in climate change policy and communication at Dublin City University. During her time in Ireland, Katie had the opportunity to conduct cross-national comparative research on environmental policy solutions and communication tactics. 
Katie grew up in Mansfield, NJ, where she spent time at the Jersey Shore and hiking in the Pinelands from a young age. She chose to join New Jersey LCV because of the organization's commitment to environmental justice and ensuring that a clean and healthy environment is accessible to all of New Jersey's residents.
In her free time, Katie enjoys reading, hiking, traveling, and cooking.
Annecia Steiniger, Campaigns Organizer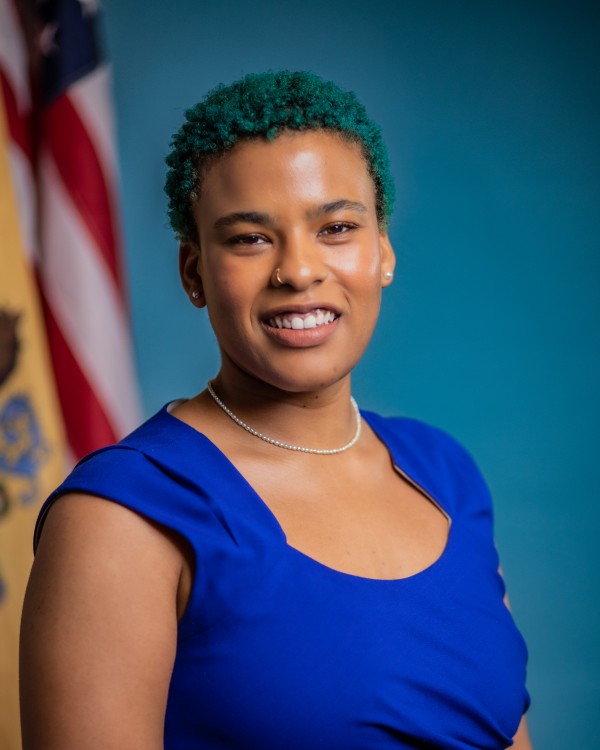 As New Jersey League of Conservation Voters Campaigns Organizer, Annecia conducts community outreach and education and mobilizes volunteers in collaboration with other team members to support New Jersey LCV in building state-wide support for New Jersey's off-shore wind program, solar alternative energy programs, and other bold climate policies. 

Annecia is originally from Staten Island where she worked with community based organizations on issues ranging from food justice to sustainable and equitable development. After graduating from The Evergreen State College in Olympia, Washington she returned to Staten Island where she then worked as a Campaign Manager for a City Council campaign and as the Deputy Field Director on a Congressional race. 
Annecia was drawn to LCV by the organization's deep commitment to equitable solutions to climate change which mirrors her own convictions. She is excited to be able to use her skills to help NJLCV build support throughout NJ communities for renewable energy. 
In her free time Annecia enjoys gardening, hiking, practicing yoga, and curling up with a good book. 
Anthony Taddeo, Campaigns Organizer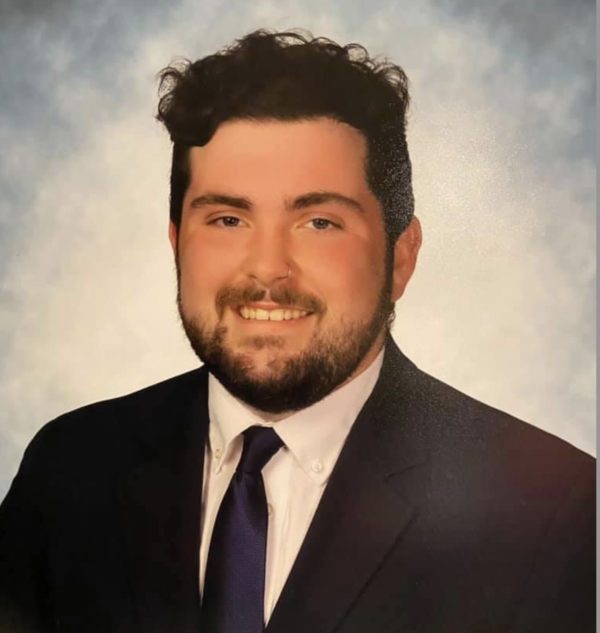 Anthony Taddeo is a Campaigns Organizer with New Jersey LCV. Within this role he works with the Offshore Wind and Community Solar campaigns while collaborating with other campaign organizers to plan outreach and activist events.  
He grew up on the Raritan Bayshore living in Hazlet. His childhood was spent on the water either kayaking the creek, fishing on his family's boat, or crabbing at the local marina. From 2014- 2021 Anthony worked summers at Keansburg Amusement Park like most teenagers on the bay shore. He attended Susquehanna University and graduated with a BA in Political Science. While attending Susquehanna University, Anthony studied abroad in the Galapagos for three weeks. On this trip he worked with their conservation program and helped with their tortoise population where he had the opportunity to weigh and measure the tortoises. After graduation he worked on Josh Gottheimer's congressional campaign as a field organizer.       
Anthony chose New Jersey LCV because he is passionate about a greener future for New Jersey. He looks forward to helping New Jersey reach its goal of getting to 100% renewable energy. 
In his free time you can find him at the beach, hiking, or having a slice of pizza.  
James L. Thompson, Campaigns Director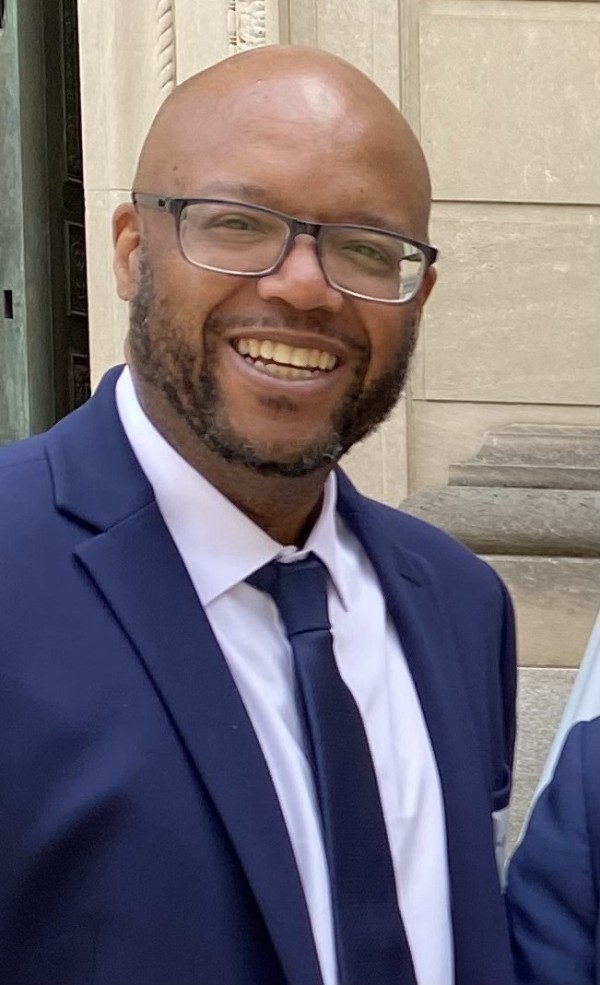 As New Jersey League of Conservation Voters' Campaigns Director, James L. Thompson is responsible for coordinating the organization's activist program, campaigns team and partner organizations to support policy and legislative initiatives. 
Raised in southern New Jersey, James first became involved with community and civic engagement at a young age. He began his strategic campaigning and organizing career at Pennsylvania ACORN as the Political Field Director leading and overseeing the statewide effort to register new voters as well as working as the Legislative Director for Philadelphia ACORN.  From there James moved to the Housing and Community Development Network of New Jersey where he was a field organizer working with community development corporations and non-profit affordable housing developers to tackle the barriers to affordable housing for low and moderate income families.  
Later in his career he led union organizing campaigns for the Service Employees International Union as Senior Organizer working with part-time and adjunct faculty members at colleges and universities.  From that point, James worked at Free Press New Jersey where he coordinated the efforts working with volunteers, activists, and coalition partners to establish the Civic Information Consortium, a public charity passed by the New Jersey Legislature and signed into law in 2018 dedicated to providing funding for local news initiatives to better inform communities about news, information, and civic activities to foster a stronger democracy.
In his spare time, James enjoys working out, spending time with his family, and gardening. He is an active member of Omega Psi Phi Fraternity Incorporated.
James joined the team at New Jersey LCV because he saw it as an opportunity to focus on addressing the challenges we face around climate change, transitioning to renewable energy, and environmental justice. He looks forward to working with the organizing team, activists, and partners to make sure the organization continues to work with lawmakers and communities to tackle issues affecting drinking water, open space, and clean air.
Sunni Vargas, Campaigns Manager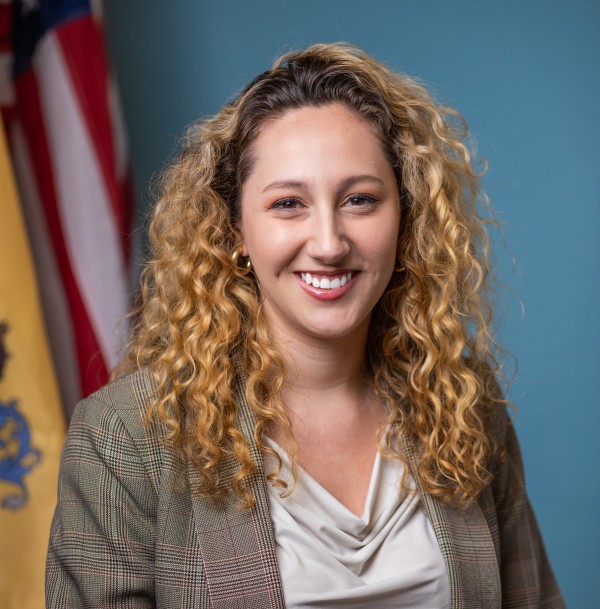 As New Jersey League of Conservation Voters' Campaigns Manager, Sunni Vargas, is responsible for leading, organizing and growing New Jersey LCV's offshore wind and Activist Leads campaigns. She also works to collaborate with other staff organizers and allies to plan education, advocacy, and outreach events within the organization. Sunni also has assumed a significant role in New Jersey LCV's growing volunteer initiative, working to recruit, train, and manage volunteers for effective collective action. 
Coming from a long line of New Jerseyans, Sunni was born in Rahway, New Jersey and lived in Essex County until her early adolescence, when her family moved to Forked River in Ocean County. Sunni is also the oldest of three siblings, and is proud of her Puerto Rican and Italian heritage. She credits her move from the city to living between the Pine Barrens and the Jersey Shore, as well as near the Oyster Creek power plant, for instilling in her a passion for environmental protection. 
Sunni attended Monmouth University as a first generation college student, where she received a bachelor's in political science with a concentration in international relations and also got involved with the university's policy debate team and completed an independent study on Palestinian-Israeli multi-state sustainable and equitable policy solutions. A Washington Center alumna, Sunni is passionate about policy research and analysis, democracy, social justice, grassroots organizing, and has worked in a number of campaigns doing organizing and advocacy. 
Sunni is very involved as an elected Democratic County Committeewoman and is a member in her local democratic organizations. In her free time she enjoys reading books, gardening with her mother, listening to podcasts, sitting on the beach, and walking her dog. 
Sunni joined New Jersey LCV because she was eager to be a part of a growing organization with a welcoming culture, and hopes to contribute a unique perspective with her background in political science and international relations. She is passionate about helping others understand the intricacies of offshore wind power, green energy and environmental policy, and helping to get more people involved in the fight against climate change. She hopes to help build community power, and is dedicated to an agenda of expanding environmental justice in all spaces.
Fred Wied V, Senior Manager of Politics and Government Relations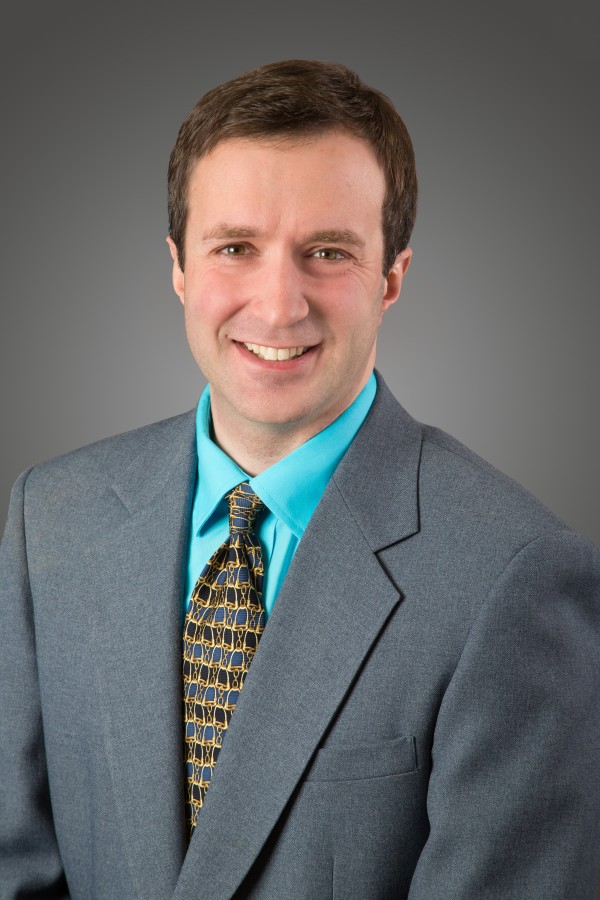 As New Jersey League of Conservation Voters' Senior Manager of Politics and Government Relations, Fred Wied V manages New Jersey LCV's election work and supports a broader political program, acting as a political strategist who provides vision and direction for LCV's political work.
Fred was born and raised in Somerville, NJ, graduating with honors with a degree in Political Science from Fairleigh Dickinson University. After working in the private sector, Fred went on to work as the Director of Policy and Legislation for Assemblyman Joe Danielsen, helping craft key pieces of legislation on cannabis legalization, liquor license reform, jury duty reform, and voting rights.
Fred gave back to his hometown of Somerville in several ways, including serving on Somerville's Library Board of Trustees, Zoning Board, and chairing the Youth Services and Municipal Alliance Committee. He then went on to serve as a Somerville Borough Councilman for two terms, serving one year as Council President, where he pushed for funding to get the Borough government on social media, obtaining EV charging stations in Borough parking lots, and passing anti-hate resolutions.
Fred joined LCV because he is passionate about electing environmental champions to all levels of government in New Jersey, and making sure they follow through on their promises for a cleaner and greener environmental future.
While not at work, Fred enjoys running and hiking, as well as all kinds of DIY projects, and is an avid NY Yankees and Kansas City Chiefs fan.
Indigo Williams, Operations Associate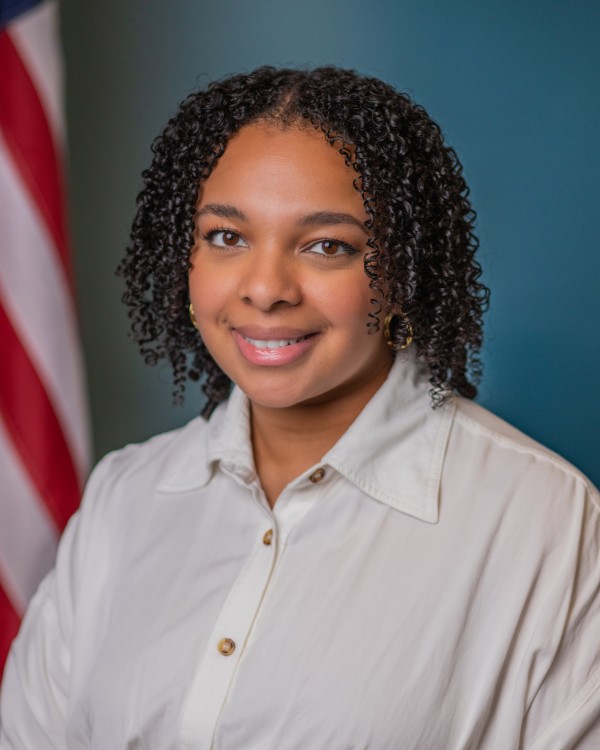 As New Jersey League of Conservation Voters' Operations Associate, Indigo Williams manages the organization's human resource practices which include equitable recruitment and policies. She also handles any administrative needs as well as coordinates internal trainings and meetings that are essential to the organization's strategic goals. 
Indigo received her bachelor's degree in business administration with a marketing concentration from Montclair State University. She has always been passionate about racial justice and equity in our communities and wants to put an end to environmental racism.
Over the past few years, Indigo has been helping build bridges in her community through local organizations in her county. As an adventurer and self-care advocate, Indigo enjoys hiking in national and state parks, traveling, reading, and playing musical instruments.
Indigo was drawn to New Jersey LCV because of its commitment to environmental justice and its commitment to educating communities about New Jersey's environmental issues. She appreciates the opportunity to work internally with the organization and is excited to see all the ways the organization will grow. 
Kristin Zilcosky, Senior Director of Digital Engagement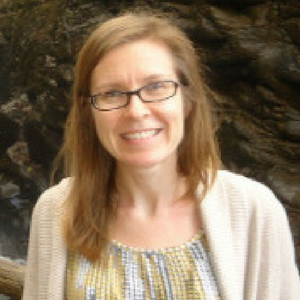 As New Jersey League of Conservation Voters' and Conservation Voters of Pennsylvania's Senior Director of Digital Engagement, Kristin Zilcosky spearheads the Delaware River Watershed Capacity Building and Mobilization program, which cultivates leaders to advocate for watershed protection and helps to build local watershed partners' ability to effectively communicate and advocate for critical watershed protections. She also oversees the organization's digital team, which works to grow and engage online followers in support of New Jersey LCV's organizational political and policy priorities. 
In her work with the Delaware River Watershed program, Kristin is building a digital "megaphone," a list of 80,000 email activists who will be educated and mobilized, to support the work of the Watershed partner organizations. Before launching this project, Kristin served as the Digital Director for NARAL Pro-Choice America in Washington, DC. Kristin joined NARAL Pro-Choice America in 1999 and led the organization's online campaigns, including email marketing, mobile advocacy, and social media. Before joining the world of progressive politics, Kristin did historical research. Kristin hails from upstate New York and graduated Phi Beta Kappa from Trinity College in Hartford, CT with a degree in American studies. 
After two decades working with the pro-choice movement in Washington, Kristin knew that she had a passion for digital advocacy for a cause, and joined New Jersey LCV. Now a mother of two, she is passionate about ensuring clean water for all and combating the climate crisis, so that her children and all of New Jersey's children have a brighter future and a greener world to look forward to.