Ed Potosnak, Executive Director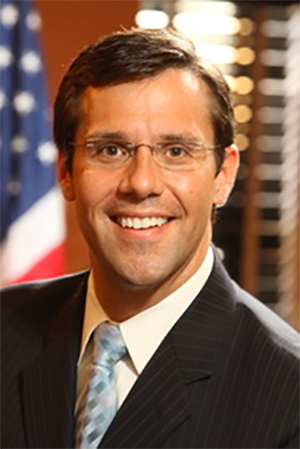 Born and raised in New Jersey, Ed grew up fishing, swimming and boating in the waters of the Garden State. As a young man Ed worked alongside his brothers in his parents' small business manufacturing life-saving communication devices for first responders.
After a decade in the classroom teaching Chemistry, Ed sought out an opportunity to improve education and environmental policy and was awarded a highly competitive Albert Einstein Distinguished Educator Fellowship to serve on Capitol Hill in Washington, DC where he crafted policies designed to improve our nation's health and competitiveness.
Ed is Executive Director of New Jersey League of Conservation Voters, the leading political voice for the environment. Ed is also Chair of the New Jersey Keep it Green Coalition, New Jersey State Lead for the Coalition for the Delaware River Watershed, a member of the Rutgers Glee Club Alumni Advisory Committee, the Board of Sustainable Jersey (http://www.sustainablejersey.com), and is a local elected official on the Franklin Township Board of Education and former Board President. Ed enjoys the outdoors, historic preservation, and theatre.
Laurie E. McLeod, Chief Operating Officer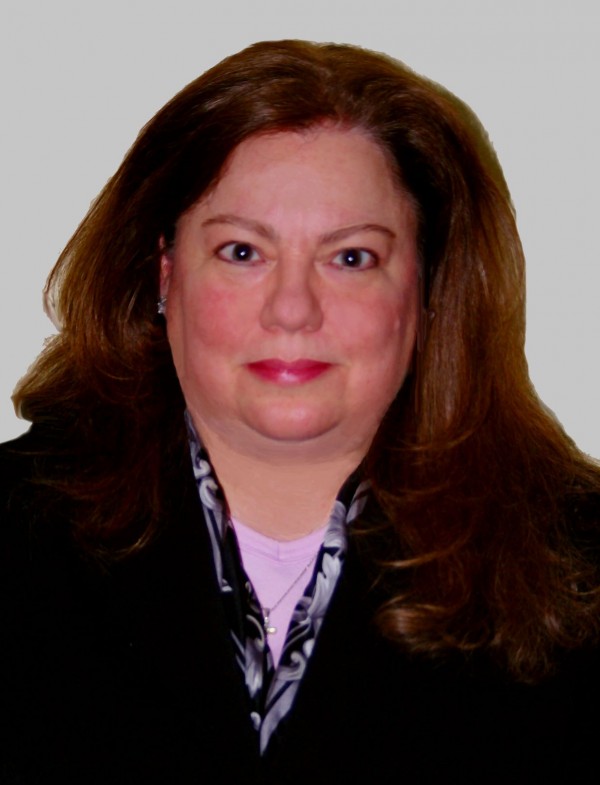 Filling New Jersey League of Conservation Voters' newly created position of Chief Operating Officer, Laurie McLeod oversees continued development of NJLCV's budgetary and financial systems, and manages and directs human resources and operations to support and sustain NJLCV's growth plans.
McLeod brings more than 25 years of extensive experience in the non-profit and corporate sectors. Most recently she served as Director of Finance & Administration at Physicians for Human Rights and prior to that, as Chief Operating Officer/Chief Financial Officer at the International Center of Photography in New York, where she oversaw financial and organizational infrastructures and support for both. McLeod initially entered the nonprofit arena at Big Brothers Big Sisters Independence Region in Philadelphia where, as Chief Operating Officer, she spent 13 years helping grow the small merged agency into one that ultimately served 7,000 children and mentors annually. 
McLeod began her career in the insurance and financial fields, then transitioned into entertainment as AVP of Administration at Radio City Music Hall. Subsequently she spent six years as Director of Finance and HR for the National consulting firm, Spectrem Group.
McLeod holds a B.A. in Human Development and an M.B.A. in Marketing and Organizational Behavior from Boston College. She originally lived in several states across the US and in Europe where her father was assigned as a Captain in the Air Force. The remainder of her time has been spent in Monmouth County near many members of her large family. She is thrilled to now be working at an organization that fights for the environmental well-being of her home state.
Patty Cronheim, Campaigns Director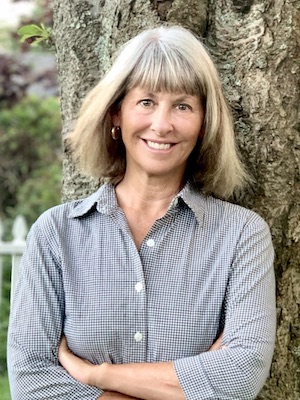 Patty Cronheim fills the newly created position of Campaigns Director for New Jersey League of Conservation Voters. A lifelong NJ resident, Patty has spent her career working to fight for conservation and environmental justice across her home state. She is co-founder of ReThink Energy NJ, and led community organizing to oppose fossil fuel projects such as the PennEast Pipeline and the Northeast Supply Enhancement Project. Patty has also consulted, working with New Jersey Conservation Foundation and Eastern Environmental Law Center on various fossil fuel projects; and has been a member of the New Jersey Environmental Justice Alliance Sandy Justice Round Table. 
Patty has a BFA in Film and Television from NYU, and Master of Science from Columbia University in Nutrition and Applied Physiology. She was awarded a grant from the Pipeline and Hazardous Materials Safety Administration (PHMSA) to study pipeline safety at RCP Engineering in Houston, has served on the national Pipeline Safety Trust Stakeholder Engagement Group, and advocated in NJ and DC on pipeline safety and health issues. 
In her spare time Patty leads Hopewell Township Citizens Against the PennEast Pipeline, serves on the Advisory Committee for the Atlantic Climate Justice Alliance, and on Mothers Out Front Health Impacts Advisory Committee. She is a board member of The Watershed Institute. 
Patty lives in NJ with her husband Mike and is a mother of two adult children. When not surfing or playing with her big dogs, Patty - an award-winning composer and jazz vocalist - enjoys performing music with various bands. Patty has won the West Coast International Song Writer awards, Billboards World Music Awards and performed original music on the Jane Pauley Show.
Kyle Foley, Development Assistant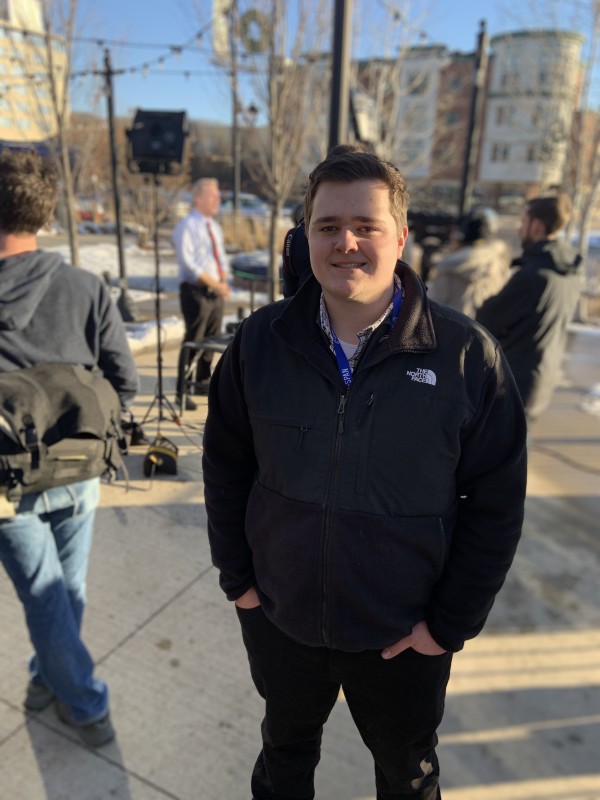 Kyle Foley graduated with a bachelor's degree in political science from Purdue University. While at Purdue, he was involved with the Center for C-SPAN Scholarship & Engagement, where he served as an intern helping integrate C-SPAN content into college classrooms. In 2020, Kyle was selected to travel to Iowa to intern with C-SPAN for a week leading up to the Iowa Caucus where he had the opportunity to attend campaign events of multiple Democratic candidates. 
 
A lifelong resident of New Jersey, Kyle is passionate about protecting the shoreline. In his free time, he enjoys spending time with his friends and watching Purdue basketball and the New York Yankees.
 
Jen Giovanniello, Development Assistant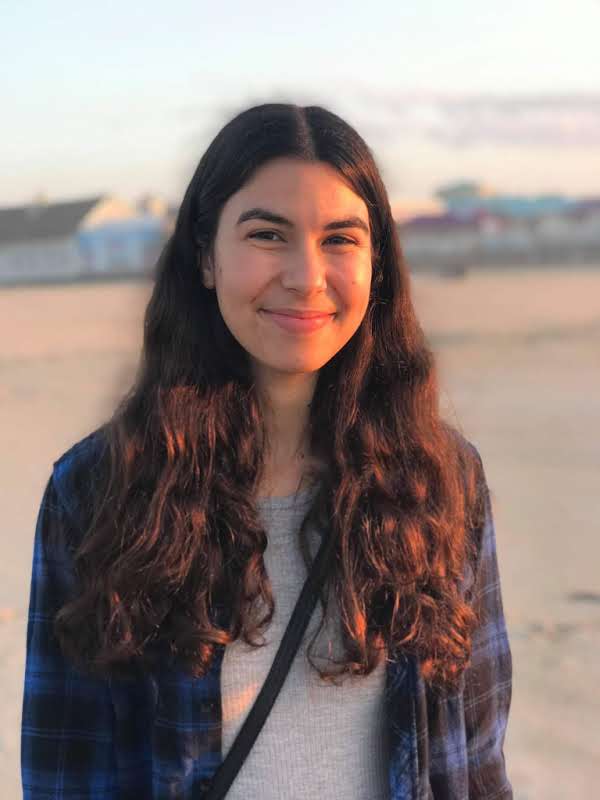 Jen Giovanniello graduated from Lafayette College with a Bachelor's degree in Environmental Studies and English. During her time at Lafayette, Jen worked on a number of environmental initiatives such as interning for her school's Office of Sustainability, serving as president of her school's Sustainable Food and Farming Club, and working on an initiative to address food insecurity in her college town.

After graduation, Jen served as an Americorps VISTA (Volunteers in Service to America) for the Pittsburgh Food Policy Council, where she worked on a campaign to pass a values-based institutional food purchasing policy in Pittsburgh schools and assisted with grants.
Outside of the office, Jen can be found gardening, reading, or hiking.
 
Rebecca Hilbert, Policy Associate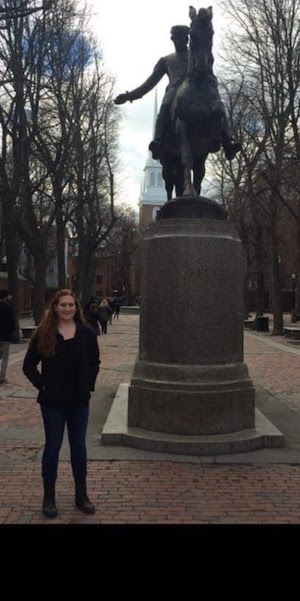 Rebecca Hilbert is the Environmental Policy Associate at New Jersey League of Conservation Voters and holds a Bachelor's Degree from Stockton University in Environmental Studies. Growing up in Pennsauken, an urban area right across the bridge from Philly, Rebecca wasn't exposed to how important the environment was until she went away to a school right in the middle of the Pinelands. Being a part of the school's Model United Nations conference in the Galapagos Islands cemented the idea that environmental policy was where she wanted to head.
After graduating Rebecca spent a year gaining experience through various positions, first with the Fairfax County Park Authority working with their Natural Resource Department. Soon after, she was fortunate enough to work with two fantastic nonprofits. One was with the Pinelands Preservation Alliance coordinating their coastal restoration project along the NJ shore, and the second at Cooper's Ferry Partnership working on projects to improve the City of Camden. Rebecca hopes to continue exploring ways to protect and improve the environment in New Jersey.
Jason Krane, Director of Development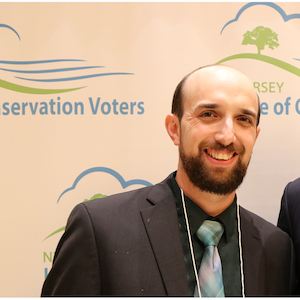 Jason Krane is the Director of Development for the New Jersey League of Conservation Voters. After graduating with a Bachelor of Arts in Communication from the University of Hartford, and a Masters of Public Administration in Nonprofit Administration from Seton Hall University, Jason worked for a few small nonprofits before spending over 8 years within the Jewish Federation umbrella on the Financial Resource Development teams.   
A lifelong resident of New Jersey, Jason and his wife currently live in East Windsor, NJ. Keeping his dedication to building a better Jewish community, Jason serves as an Executive Committee member for the Jewish Federation of Princeton, Mercer & Bucks County. When not working or volunteering, Jason can be found playing or walking outdoors on a local trail with his dog Kinglsey, or watching a New York Met or New York Jet game. 
Allison McLeod, Public Policy Director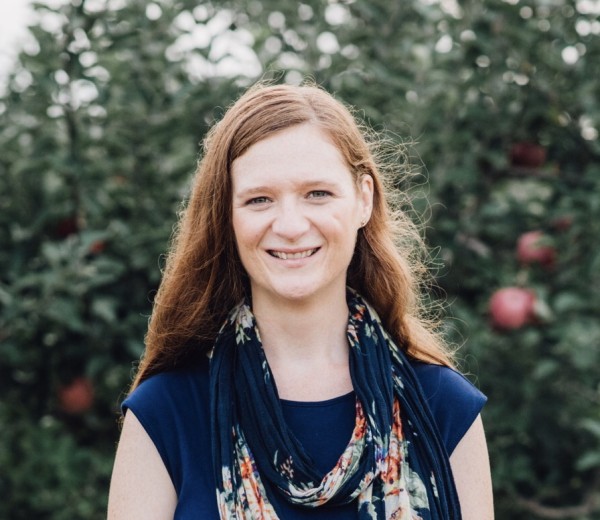 Allison is a lifelong resident of the Garden State. After getting her Bachelor's degree in Marine Science and Psychology from the University of San Diego, Allison began work offshore in the Gulf of Mexico as a Marine Mammal Observer. She then joined the New Jersey Department of Environmental Protection's Office of Government Relations, where she worked for several years assisting New Jersey's diverse range of municipalities with their environmental concerns.
Most recently, she served as Director of Personnel and Strategic Operations in local government. Allison is a member of the Aberdeen Township Zoning Board and serves as an elected County Committeewoman.
When she is not working, Allison can be found reading, exploring local coffee shops, and hiking with her dog.
Hillary Mohaupt, Director of Social Media and Inclusion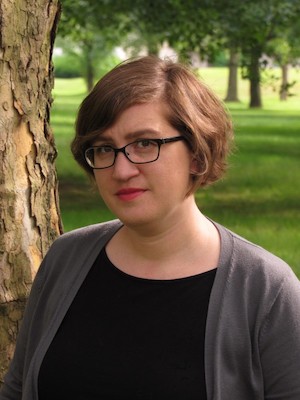 Hillary Mohaupt is the Director of Social Media and Inclusion for New Jersey League of Conservation Voters and Conservation Voters of Pennsylvania. She's spent over a decade helping small non-profit and cultural organizations tell their stories in print and online. A native of the Midwest, she enjoys exploring natural wonders across the US but prefers the restored prairies and woodlands of central Illinois. Hillary studied public history and the French resistance at Macalester College and the University of Delaware, and she holds an MFA in fiction from Pacific University in Oregon. 
Isabel Molina, Environmental Justice Policy Associate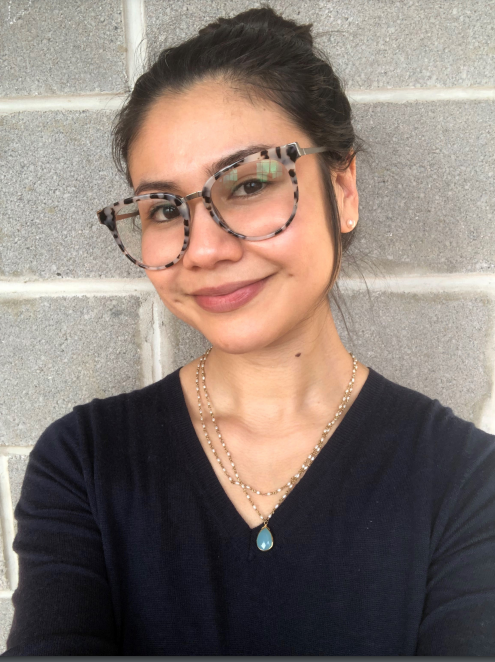 Growing up in Northern New Jersey, Isabel had the privilege of access to green spaces, from the forest behind her elementary school to Ramapo State Park, which developed her love for the outdoors. As an avid environmentalist from a young age, Isabel sought to engage with environmental issues through high school clubs and volunteer work. 

Isabel graduated from the University of Vermont with a Bachelor of Science in Environmental Science, a minor in Ecological Agriculture and a concentration in Ecological Design. During her time there, sustainability and equity became central to how she pursued environmental work. Post-graduation, Isabel worked for a start-up that created indoor agriculture devices to make growing & consuming fresh produce more accessible. She moved on as a recycling & waste educator in Massachusetts, partnering with local organizations to engage the culturally & linguistically diverse community on key issues and working to make local government more visible in the community. Isabel is now excited to continue environmental advocacy work in her home state. 

In her free time, Isabel enjoys cooking, baking, visiting museums, hiking, and making art. 
 
Michelle Peal, Media Relations Manager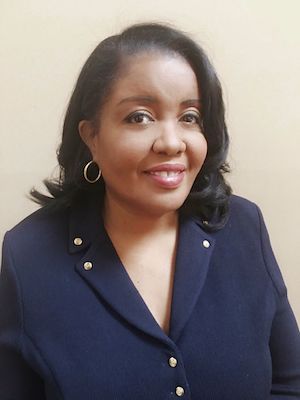 Michelle is the Media Relations Manager for the New Jersey League of Conservation Voters.  She is responsible for creating and implementing media strategies and increasing the media presence of the New Jersey LCV statewide.
Michelle previously worked as a communications consultant for various corporations and non-profit organizations.  She also served as an Outreach and Advocacy Consultant at Educational Testing Service and was Deputy Director of Communications at the New Jersey State Legislature, where she managed media relations for state senators. She began her career in Indiana as a radio and television news reporter.
Michelle earned a bachelor's degree in journalism and political science from Indiana University and a master's degree in broadcast journalism from Northwestern University.
A firm believer in the adage "to whom much is given, much is required," Michelle has dedicated her life to volunteerism. She served on the board of directors of Family & Community Services of Somerset County and is the Chair of the Trenton Public Education Foundation.
Eva Piatek, Digital Campaigns Manager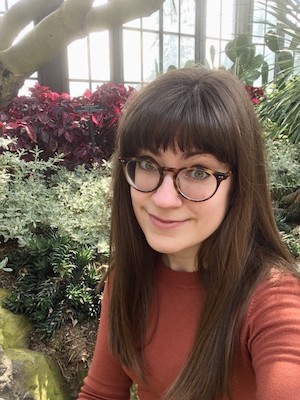 Eva Piatek is the Digital Campaigns Manager for New Jersey League of Conservation Voters and Conservation Voters of Pennsylvania. A proud Philly native, Eva has been living less than a mile from the Delaware River her entire life, so working on a program that supports the work of Watershed partner organizations hits right at home with her. 
Eva holds a master's degree in art history from Tyler School of Art at Temple University, and a bachelor's degree in Psychology and Philosophy from the University of Scranton. She has worked for various art museums and nonprofits in the Greater Philadelphia area over the years, primarily specializing in digital marketing, social media, and communications. Though she has spent most of her professional career advocating for the arts, Eva has always been an avid environmental advocate at heart. Some of her hobbies include traveling, baking, gardening, biking, and reading.
Molly Riley, Water Quality Coordinator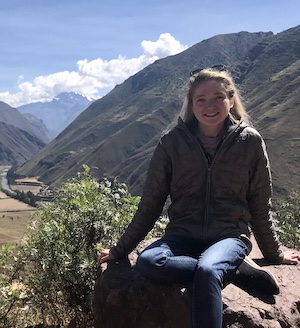 Molly Riley is the Water Quality Coordinator for the New Jersey League of Conservation Voters. Her interest in environmental issues was triggered at a young age when she learned about the history of her hometown in Morris County that was almost developed into an airport - along with the rest of the Great Swamp Watershed- in the 1960s but was preserved because of grassroots efforts. Molly graduated from Roanoke College with a Bachelor of Science in Environmental Studies and minor in American Politics. While at Roanoke, Molly was involved with organizations against the Mountain Valley Pipeline and developed a passion for environmental justice issues through the lens of the history of Appalachia that surrounded Roanoke, as well as seeing the firsthand devastation of Mountaintop removal in nearby areas in VA and West VA. 
After graduation, she came back to New Jersey, and continued her involvement with local environmental and political organizations. This led her to an internship at the state house with the New Jersey Senate Majority office working with the policy shop behind the scenes of the NJ Senate Environment and Energy Committee. After almost a year with the Majority Office, Molly went on to a field position with the Morris County Democratic Committee working with local and county races, and was field director and policy aid to a candidate vying for the Democratic nomination for an LD 25 legislative race.
Sunni Vargas, Campaigns Organizer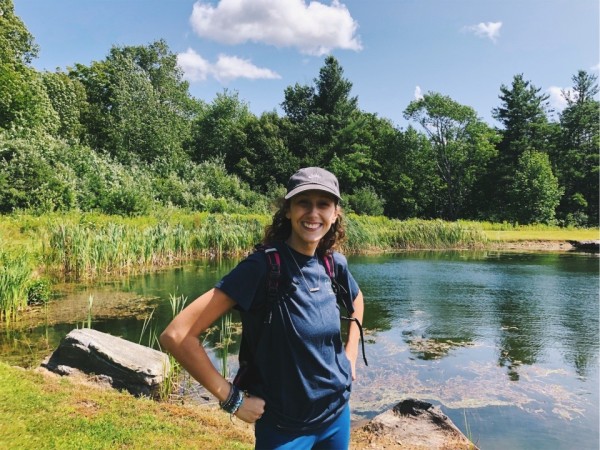 Coming from a long line of New Jerseyans, Sunni Vargas was born in Newark, NJ and lived there until her early adolescence, when her family moved to Forked River in Ocean County. She credits living between the pine barrens and the Jersey Shore, as well as near the Oyster Creek Power Plant for instilling in her a passion for environmental protection.
Sunni attended Monmouth University, where she received a BA in Political Science with a concentration in International Relations, also getting involved with the university's Policy Debate Team and completing an independent study on Palestinian/Israeli Multi-State sustainable and equitable policy solutions. A Washington Center alumnus, Sunni is passionate about policy research and analysis, democracy, social justice, grassroots organizing, and comparative politics and has worked in a number of campaigns doing organizing and advocacy.
Sunni is heavily involved in her local democratic organizations, and in her free time enjoys reading, gardening, listening to podcasts, sitting on the beach, and walking in our numerous local parks and state parks. 
 
Indigo Williams, Operations Assistant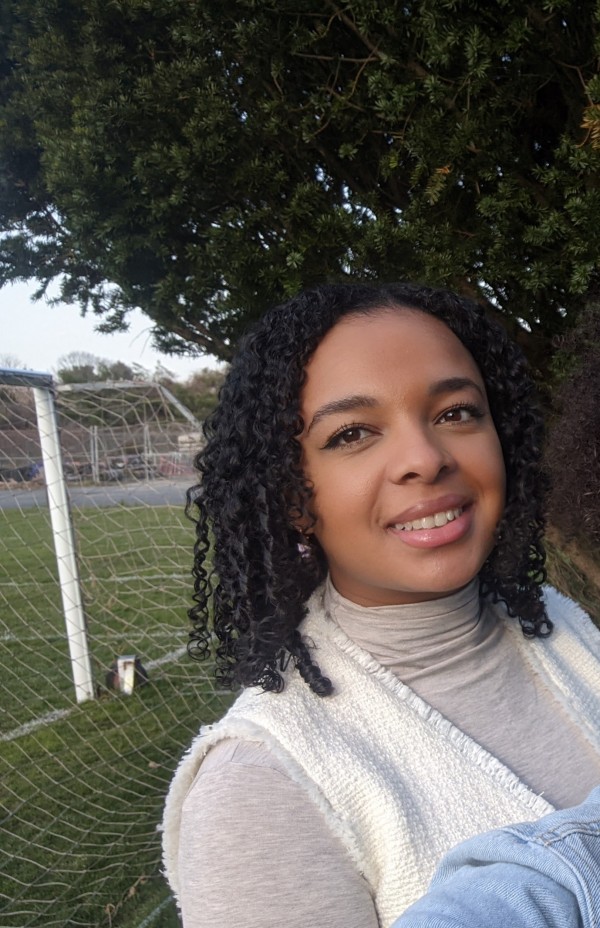 Indigo Williams is the operations assistant for the New Jersey League of Conservation Voters. She received her bachelor's degree in Business Administration with a marketing concentration from Montclair State University. Indigo has always been passionate about racial justice and equity in our communities and wants to put an end to environmental racism.
Over the past few years, Indigo has been helping to create bridges in her community through One Ocean County and Moishe House Without Walls of Ocean County. As an adventurer and self-care advocate, Indigo enjoys hiking in national and state parks, traveling, reading, and playing musical instruments.
Kristin Zilcosky, Director of Digital Engagement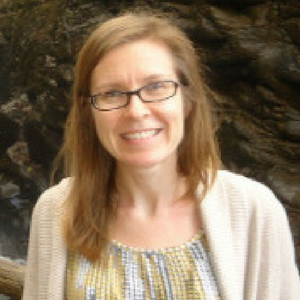 Kristin Zilcosky is the Director of Digital Engagement for New Jersey League of Conservation Voters and Conservation Voters of Pennsylvania. Kristin is spearheading an exciting program to protect the Delaware River Watershed, building a digital "megaphone," a list of 80,000 email activists who will be educated and mobilized, to support the work of the Watershed partner organizations. Before launching this project, Kristin served as the Digital Director for NARAL Pro-Choice America in Washington, DC. Kristin joined NARAL Pro-Choice America in 1999 and led the organization's online campaigns, including email marketing, mobile advocacy, and social media. Before joining the world of progressive politics, Kristin did historical research. Kristin hails from upstate New York and graduated Phi Beta Kappa from Trinity College in Hartford, CT with a degree in American Studies.